Are you looking for guaranteed success?
START KINGDOM SYSTEM LIVING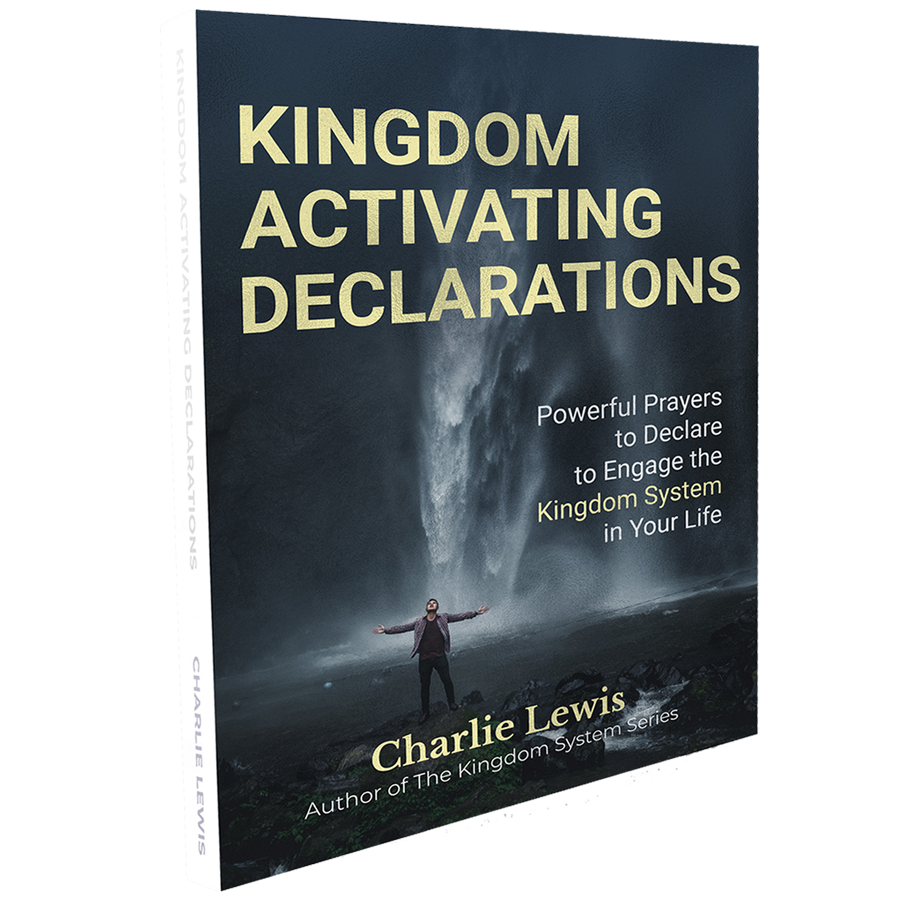 FREE DOWNLOAD
The creative power of words is amazing. It has been said that our words are "a self- fulfilling prophecy." What you say – the words that come out of your mouth – are powerful and they are important.
What you allow in our spirit and in your mind determines the words that you speak.
You recite from the data that you place or allow into your spirit and into our mind. What you say must be intentional, calculated, and predetermined. To speak what the world, the kingdom of darkness, says around you can be devastating. As Christians, we are told to program (renew) our mind by washing it with the water of our God's Word. You are to declare the reality of His Kingdom by repeating what His Word says about you and about Him, and to do so out loud. The power is not in reading, but in declaring out loud. There is great power in doing this.
Repeat out loud His Word (the Kingdom Activating Declarations) until your mind remembers what He has said, completely through your memorization. Do not stop there. Continue to repeat His Words out loud until they become internalized in your spirit and they become who we are. His Words will remind you in your situations, circumstances, and relationships that you are who He says that you are, and He is who He says that He is.
This free e-book will change your life by helping you call the power of Heaven to the earth to impact your situations, circumstances, and relationships.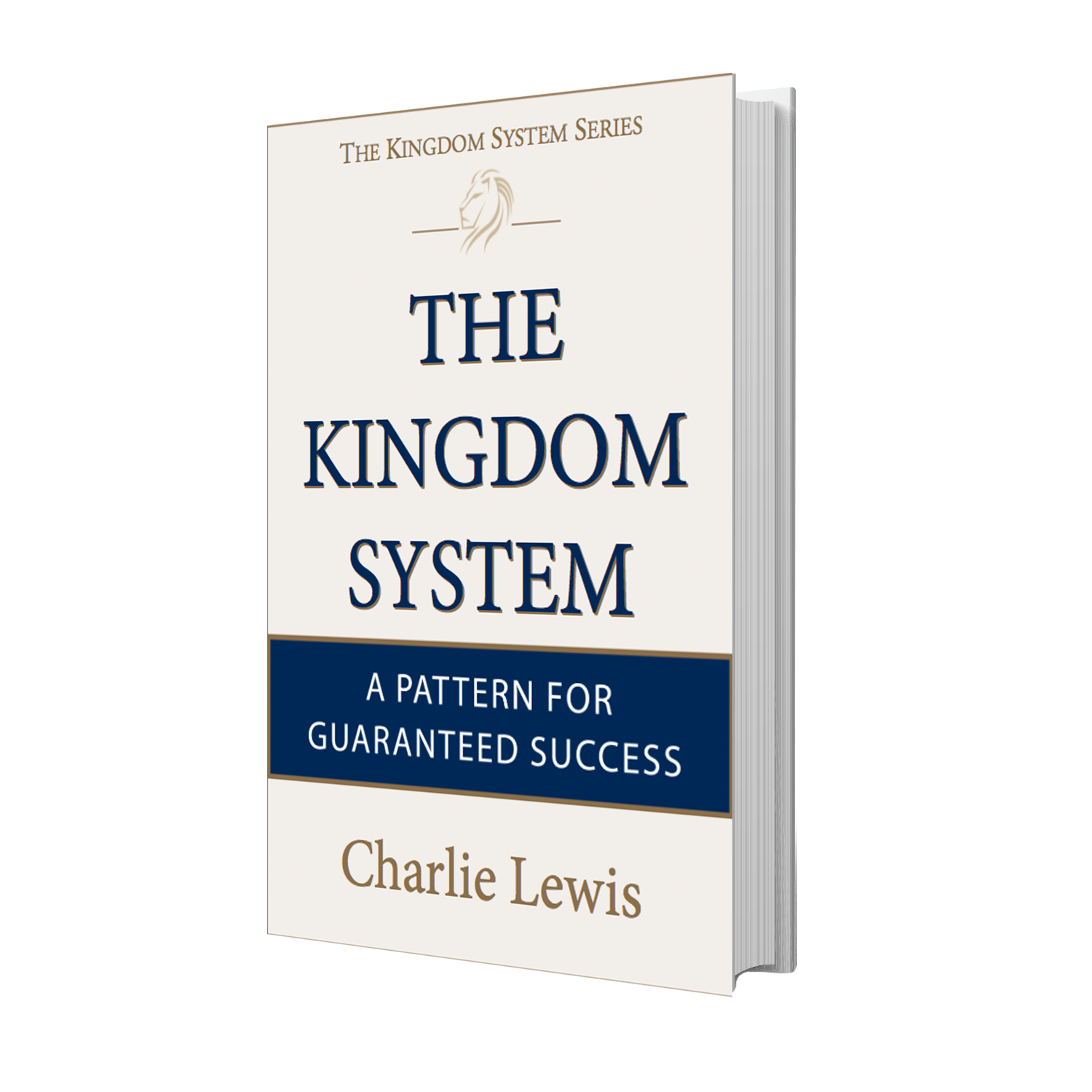 ABOUT THE KINGDOM SYSTEM
Everyone is looking for the key to success and a genuine sense of fulfillment. In our quest for guidance and understanding, the objective always seems to be for something that will make a difference in where we are and where we are going.
We all want to have influence over what happens in our lives. No one likes to be swept along helplessly and hopelessly. We want to direct the outcome or at least understand why things happen and what we can do to put ourselves in more desirable situations.
Often this search is prompted by some factor that motivates us – a disease, a broken relationship, a financial crisis, a job loss, a wayward family member, or any other trauma can create a sense of need and a sense of urgency to find a way to in influence outcomes. Sooner or later, every human being encounters a situation in which current knowledge and past experience are not enough.
We go through times when life just is not working as it should. We know there has to be something that will make a difference.
This is not a book about religion. This study was not motivated by religion, nor was it a religious search. I am a businessperson. My search was prompted by a desire to understand business better.
I define religion as man's attempt to explain communication with our Creator God through some method. That is why the groups are called Methodists, Baptists, Catholics, Pentecostals, Charismatics, and so on. I do not say that despairingly as if it is a diabolical plot. That is not the way it happened. A good experience, a good thought, a good idea became a doctrine, and huge denominations are formed around the experience. The difficulty is to build on the experience without allowing it to be exclusive or divisive and completely non-relational.
Our Creator is a God of relationship. He is not religious, nor is He capable of being defined by a single method. Religious people always have difficulty with relationship if they become too entrenched in their method. The religion often defines rules and eliminates the need for relationship.
This book will help you break free of religion and take steps to form a deep relationship with God, which will ultimately give your heart the answers it needs.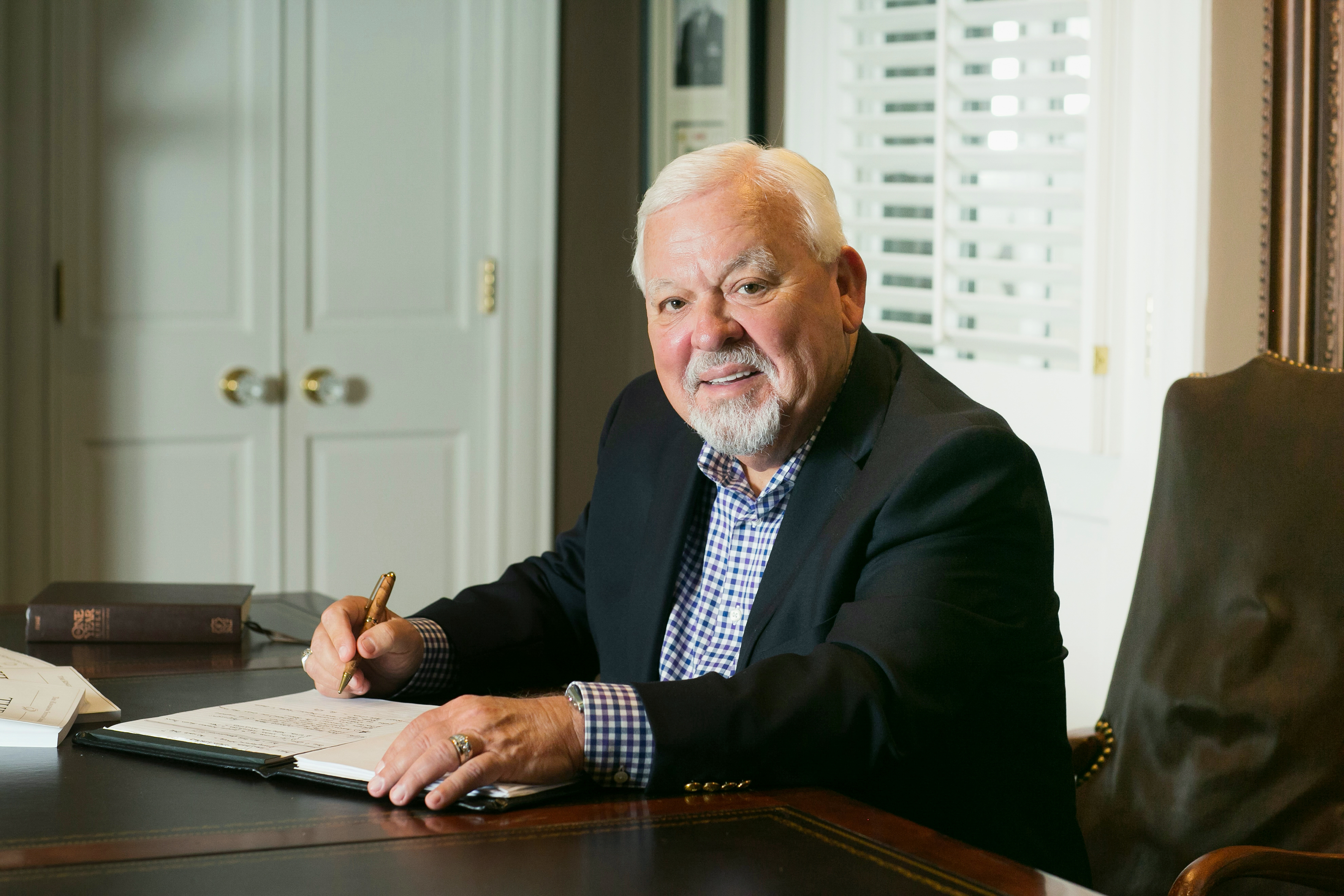 ABOUT THE AUTHOR
Charlie Lewis is a businessman, entrepreneur, author, and teacher who lives in Thomasville, GA. Charlie is husband to Fran, his best friend of more than fifty years, and father to Zachary and Nicholas (married to Leah and Jennifer, respectively). In addition, Charlie and Fran have five bright and beautiful grandchildren. The Lewis family is a family of entrepreneurs. Charlie founded and presides over a national insurance company with over twenty-five thousand representatives.
Fran, a graduate gemologist, lends her expertise to leading the numerous jewelry stores the family owns and operates from South Florida to Texas. Both sons and their wives have active leadership roles in the family businesses. As important as his role as a businessman has been, Charlie understands his true purpose in life to be that of making a positive impact in the world in tangible ways. For this reason, he has invested his own time and resources in multiple
local, national, and international organizations that share his vision for creating lasting change, and empowering people to improve the outcomes of their lives. These organizations range from churches and local charities to universities, national policy thinktanks, and globally-focused faith organizations.
Beyond his philanthropic endeavors, Charlie is also active as an author and teacher. He has authored a series of books that lays out a plan and pattern for any person to be able to experience success and fulfillment in his or her life. Using this series as a platform for his teachings, Charlie has traveled to more than 160 countries, sharing the values and principles of true success, and the good news of the kingdom of God. His material has been translated to several languages, and is currently being used in Central American universities to foster societal change among students and professors. Charlie also hosts a local study group in his hometown of Thomasville, where he teaches and challenges participants to impact culture in their spheres of influence.
REVIEWS
In his book 'The Kingdom System – a Pattern for Guaranteed Success' Charlie Lewis unveils a unique analysis of how to live, flourish and enjoy the life the Father God wants you to have. This is a book that teaches that you can move from surviving to thriving by using the principles and patterns of The Kingdom. Packed with nuggets of wisdom, this book is a great resource that I regularly go back to.
I have read his books and I have heard him speak and I am quite comfortable to tell you that, regarding the biblical clarity of the Kingdom message and the power to vocally declare it, Charlie Lewis is unsurpassed in both voice and pen.  I recommend that you get everything he has to say regardless of what the means of communication is. You will never regret it!
This is a great book! It has helped me tremendously as a pastor to better understand the Kingdom of God and teach it to our congregation. That it is a system of government with laws, commandments, principles and disciplines that we need to obey and put into effect in our lives as believers.  This reign and rule of God is within us as born-again believers, and we need to express it and expand it in the culture we live in. Jesus came to bring the kingdom back to us as a present reality and not to start another religion. This book laid a solid foundation for me to understand this authors and others future volumes as we seek first the Kingdom and His righteousness.

Thank you, Charlie!
I have often said I want to receive from men who love God, enjoy their success and love their homes. Charlie Lewis fits the bill. His book, The Kingdom System knocks the religious dust of the Scriptures and explains how he does it.  In a crisp style he speaks to entrepreneurs how to operate in the wisdom and power of God. I remember a businessman with this book in hand, saying to me, "Pastor, now I get it." We pastors need help from men like Charlie to open the eyes of the business world to the vastness and magnificence of God's kingdom.
As opposed to most authors on the kingdom, Charlie Lewis is not a pastor or traditional minister. As an entrepreneur, he has been implementing intentional kingdom wisdom and understanding into his very successful business world and that is what makes this book uniquely valuable. It is not an untested theory or revelation but a proven kingdom application that has worked.
One of the gifts in my life has been witnessing university professors in Latin America enthralled by the liberating truth of The Kingdom System by Charlie Lewis. They have made each book a part of their Annual Professor's retreat. Charlie has a unique understanding of the ways of God.
What a refreshing series from a man of God who walked with the Holy Spirit most of his life. This series and applying God's principles to life and business was extremely valuable to me, and reinforced the key character forging principles which we all need in today's world. I highly recommend this series.